Gallery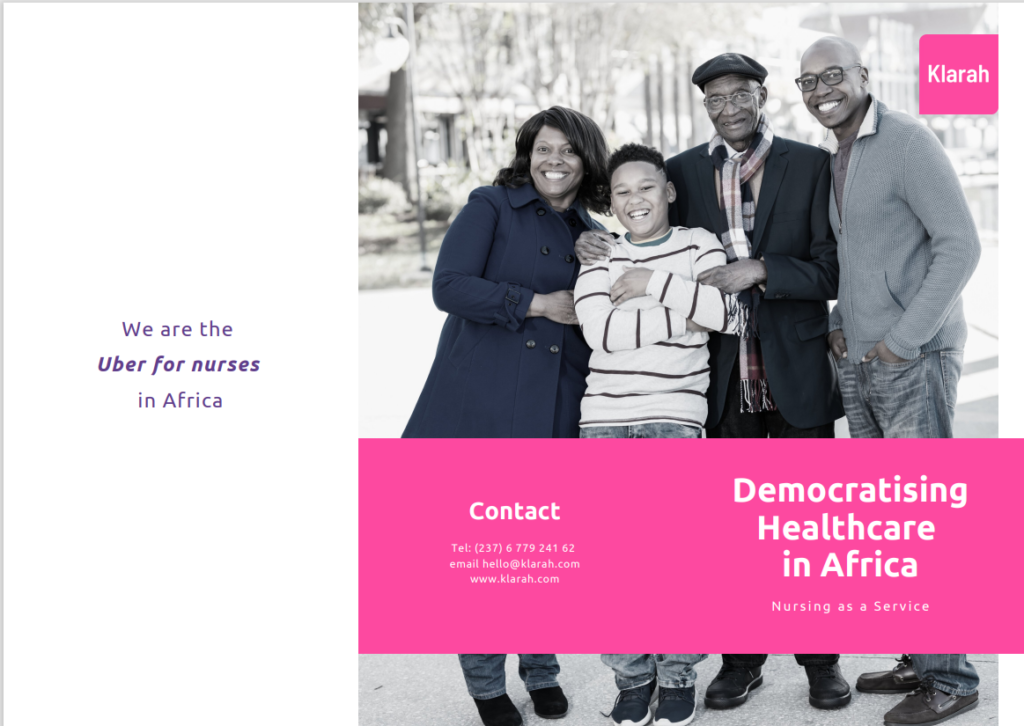 Description
Quality healthcare, as you prefer.
We help people in the diaspora provide quality healthcare to their loved ones in Africa.
Democratizing Healthcare in Africa
Over $25B in remittances to Africa is spent on medical bills annually. Hospitals remain severely underfunded, overcrowded and inconveniently inaccessible.
At Klarah, we enable experienced nurses to be able to care for patients in their homes through the use of mobile applications and multisided dashboards.
We are building the Uber for nurses in Africa.
First-in-class technologies to match carers and patients
Taking care of chronic conditions just got a whole lot easier!
From a wide pool of qualified nurses, you are paired with a carer based on your need and proximity to the carer.