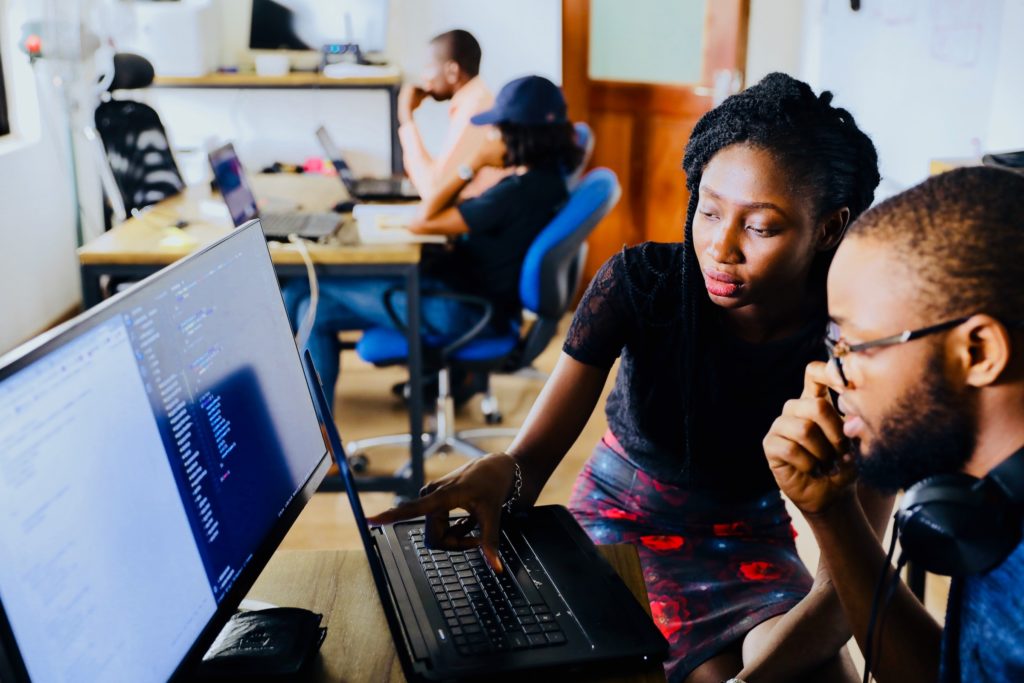 A Startup is a young company that is poised to deliver a new product or service. They are innovative and disruptive in nature and thrive where there is a need or market gap. The African market (being undeveloped) is rife with deficiencies that make it the perfect market for Startups. It is no wonder we are seeing so much growth in the industry. This is one of the reasons why it is profitable to invest in African startups.
Despite the rising interest, most people still don't know how to go about investing in African startups. That is the main purpose of this guide. If you are still on the fence and have yet to decide whether or not to invest in African startups this guide will give you all the reasons you need. 
Why you should invest in African Startups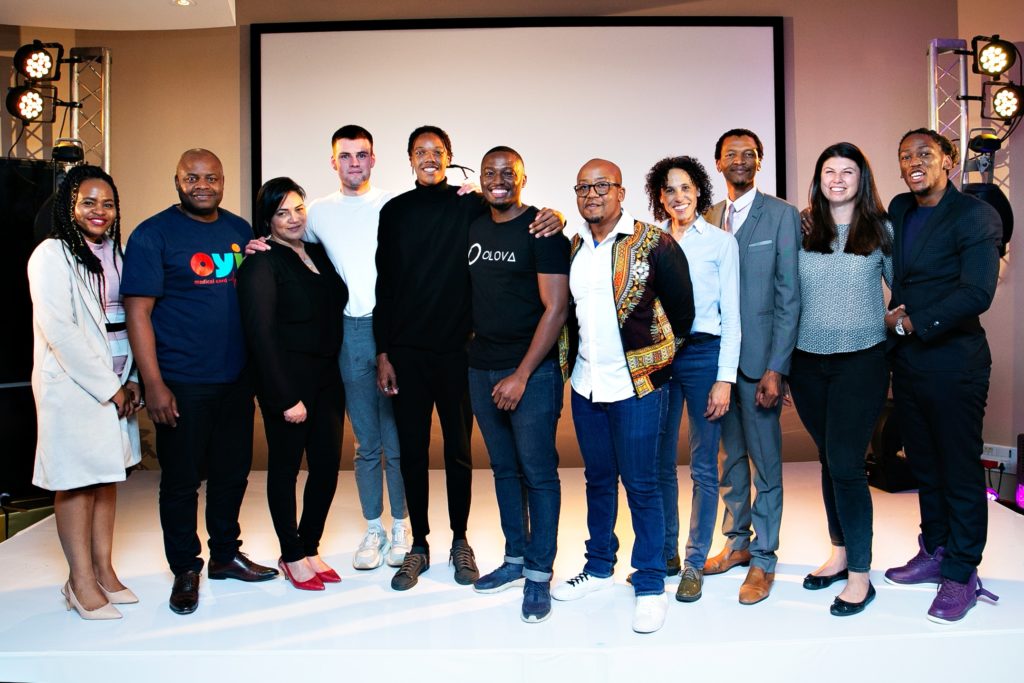 In 2021, Google invested $3 million into 50 Black-led African Startups through the Google Black Founders Fund for Africa. In 2022, the tech giant is stepping up a notch as they plan to invest up to $4 million dollars in 60 Black-led Startups in Africa. When split among the 60, the money may seem small. However, when you invest in African startups, what may seem little will go a long way.
Google is not the only investor who seems to have taken an interest in African Startups. In fact, an estimated $2.2 billion dollars was raised by African startups in the first half of 2022. By the beginning of the fourth quarter of 2022, that figure has jumped to $4.4 billion. 
This exceeds the total amount raised in 2021. Going by experts' predictions, we could see up to $7 billion, an increase of about 35% by the end of this year. What is the take from all this? African startups are promising and if it is worth the attention of big techs like Google and other investors, then you should pay attention as well. Below are some reasons why you should invest in African startups.
Little investment goes a long way
So you have some money that you won't be making use of any time soon. What do you do? For most people, the first thing to come to mind would be to put the money in the bank. Although saving this way is not a bad thing in itself, the value of your money can depreciate due to inflation.
What this means is that when you are ready to use the money you had saved, you find out its value is less. So what you can buy with your money is less than what you could have bought 5 years ago.
The International Monetary Fund (IMF) predicts a global growth rate of 3.2%, while inflation is expected to rise to 8.8% by the end of 2022. So rather than saving in the bank, a better way to secure your hard-earned money against inflation is by investing it. As they say, investment is putting your money to work.
ALSO READ: 11 Reasons Why Africans In The Diaspora Should Invest In Africa Now
Easier to scale
The highlight of a good startup venture is its ability to scale. Scaling is one of many growth phases of a startup. For a startup to scale, there are criteria that must be met. These include having a market for its products. Africa provides one of the best markets for startups. The sheer size and diversity of the African marketplace mean that there is certainly going to be a valuable gap in the market. This provides a great opportunity for startups to target specific customers and develop a good product fit.
High return on investment
Africa is the most profitable region in the world. Between 2006 and 2011 Investors enjoyed about 11.4% return on investment in Africa compared to other regions of the world. In lieu of this, it is clear that the challenges (both structural and economical) facing businesses in Africa are not comparable to the opportunities in the continent. Investors who are bold enough to invest in African startups are bound to reap great rewards.
Relatively untapped markets
The fourth reason why we believe you should consider investing in African startups is the huge market gap. These are areas where basically, there is more demand than supply (if any). These untapped markets present genuine opportunities for entrepreneurs to invest in. African least-developed countries attracted more foreign direct investments to the tune of $32 billion as of 2008. These 33 African LDCS are considered "Lands of opportunities" according to the UN.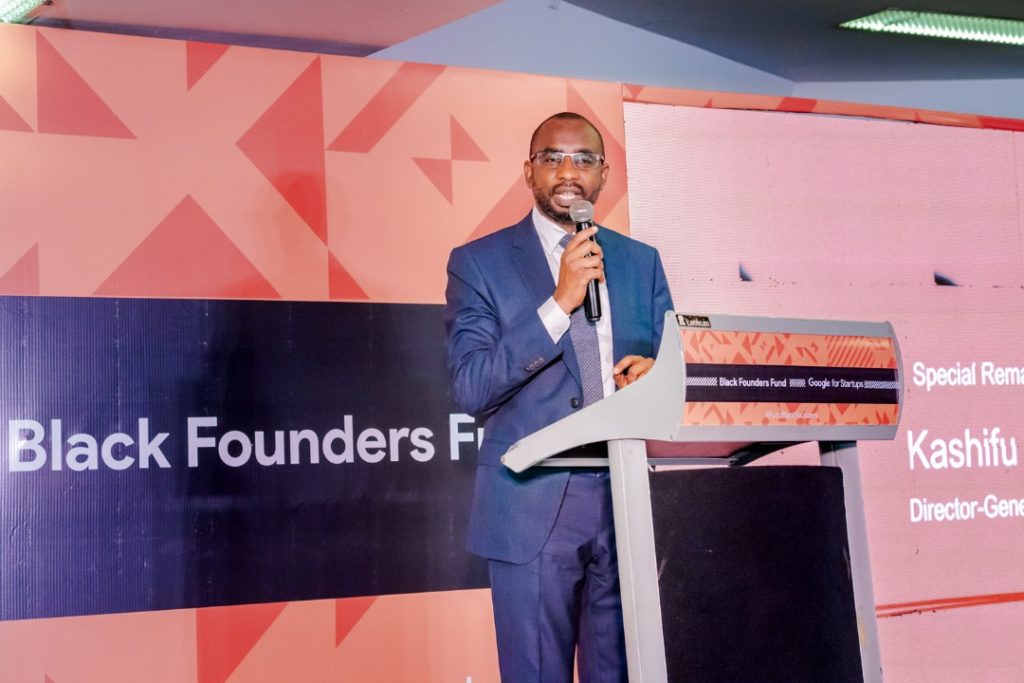 Which African country has the most startups?
The big four as they are aptly called refers to the top four African countries with the most numbers of startups. They are Nigeria, Egypt, South Africa, and Kenya. These four African countries account for 92% of African tech investments, one-third of incubators and accelerators, and 80% of foreign direct investment in Africa. 
Population size seems to play a role in both the number of startups and the scale of investment. The majority of Africa's population are youths who are also the driving force behind the continent's growing internet presence. Nigeria has a population size exceeding 200 billion and has been leading the big four in terms of the number of startups per year. Egypt, South Africa, and Kenya also have a teaming youth population driving their splurging startup sector. 
However, a burgeoning population isn't all there is to it. It has been observed that African countries with more fintech startups receive more funds compared to those with few or no fintech startups. Out of the 60 startups selected for the 2022 Google Black Founders Fund, 20 are fintech startups. The remaining 40 startups are distributed among the gaming, healthcare, logistic,s and education sectors. 
ALSO READ: Africa's Next Generation Public Transport System Launches In Kenya
Which country in Africa is the best in technology?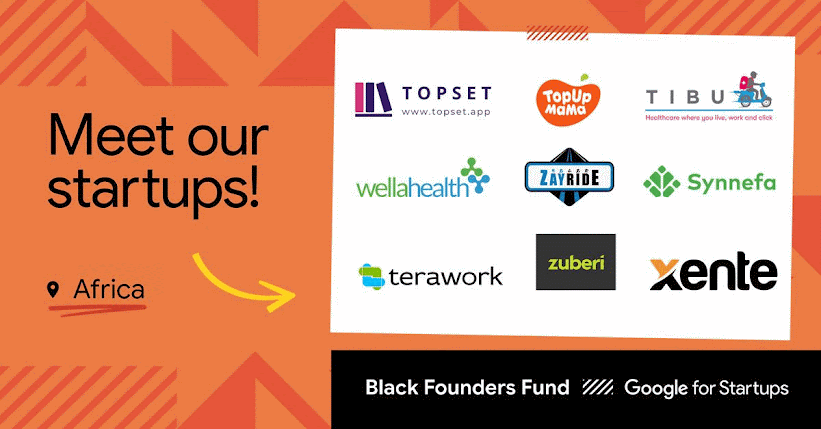 Besides the population which provides a market for startups, the level of technology also impacts the startup ecosystem. Technologically advanced countries of the world are likely to produce more startups than less technologically advanced countries. For instance, over 74,000 new startups were created in the US in 2021. In the same year, Nigeria which has the highest number of startups in Africa produced only 805. 
Technology accelerates the growth of startups by boosting their productivity. So, if you want to invest in African startups, it is good advice to go for countries with the best technology infrastructure. These could be anyone of Africa's top three technologically advanced countries which are South Africa, Egypt, and Nigeria. South Africa is the technological pacesetter in Africa.
It is the first African country to be listed on the Global Innovation Index (GI Index). To this day, South Africa continues to rank higher than any other African country on the list. Egypt, the cradle of civilization still holds its own rank as one of the most technologically advanced countries in Africa. Egypt universities are among the very best on the continent.
The Egyptian government is also investing heavily in the country's research and development. The result is that Egypt consistently ranks high in the GI index. Nigeria comes in third place with a talent pool like no other in Africa. Nigerian youths are behind some of the most successful startups in Africa. Out of the 60 African startups chosen for the 2022 Google Black Founders Fund, 23 are Nigerian startups. 
Step-by-step guide on how to invest in African startups
Now let's get down to the crux of the matter. If you want to know how to invest in African startups, then buckle down. 
Step 1: Research
Investing in African startups is not so different from that of other countries in the world. Like any seasoned investor, the first step you need to take is searching for startups that pique your interest. It is good to start your search in industries you are familiar with. This will make your selection process easy. 
Step 2: Selection
Once you have a list of startups you would like to invest in, it's time to put them through the selection test to know if they are worth your money or not. To do this, here are 5 questions you need to answer;
How experienced is the management team?
What is their business model?
What is their market size or potential
How much have they raised so far?
What have they been able to achieve so far?
These questions will help you properly access the startup. An experienced management team with strong market potential and a proven business model is a good sign. If they have been able to attract the attention of major investors, that's an added bonus. 
Step 3: Determine how much you are willing to invest
Investing in startups is like any other investment in that there is a level of risk involved. Statistically speaking, about 90% of startups fail. The reason for this varies from lack of market to poor product fit. Whatever the case, there is a possibility of losing all or most of your money. So, before going ahead, make sure you have decided how much you are willing to lose should the market go against you. 
Step 4: Choose your preferred means of investment
There are three ways you can invest in African startups. These are through direct investment (angel investors), online investment (via co-investment or crowd-funding platforms), and indirect investment (managed funds such as venture capitalists). For direct investments, individual investors get to decide where their money goes. On the other hand, crowdfunding platforms and Venture capitalist firms often do their own assessment to determine which startups they support. 
Crowdfunding platforms are either peer-to-peer, equity, or reward-based and may support diverse portfolios or a specific cause. VCs prefer to maintain a diverse portfolio. The African Crowdfunding Association provides a list of regulated crowdfunding platforms in Africa. Among these are ThriveAgric, Thundafund Africa, and Uprise.Africa etc. 
ALSO READ: Interesting Facts About Africa
Conclusion
There are two major advantages to investing in African startups, these are the availability of a ready market and the willingness to embrace new technologies. But, the African startup environment isn't without its challenges.
The most common ones according to the Boston Consulting Group are low consumer purchasing power, complex and sometimes inconsistent regulations, inadequate data, infrastructure, and paucity of digital talents.
Nevertheless, the group further states that "Africa remains enormously fertile ground for tech entrepreneurs". Without a doubt, investors who are willing to invest in African startups are bound to be profitable in the long run. 
Looking for more business exposure? List your business on African Vibes Directory. It is FREE!