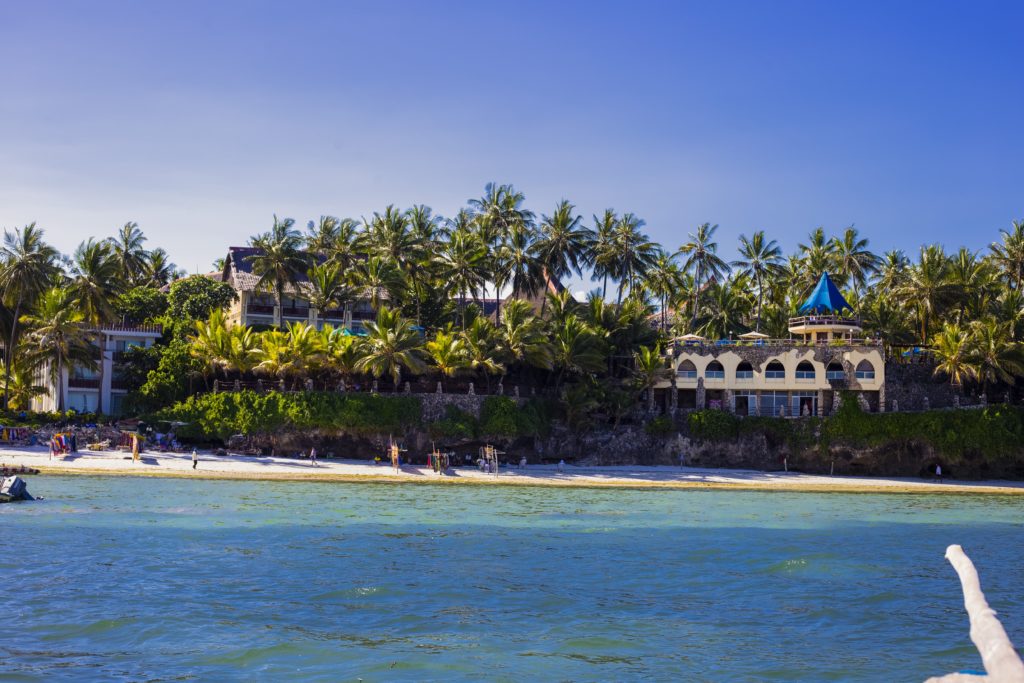 Bahari Beach Hotel was founded in the year 1995 and it has been in operation since then. It is located in Mombasa facing the renowned Nyali Beach on Kenya's North Coast, off Mount Kenya Road.
Bahari Beach Hotel is a private company in the hospitality business in tourism sector. The hotel is set on a six acre prime beach plot in the residential area of new Nyali Estate. It is rated as three star (***), has 100 self contained guest rooms set on ground and first floor. It has a capacity of 200 bed occupancy. It is headed by a managing director with a general manager as the deputy.
The hotel has a total of 185 workers and out of these there are 7 departmental heads, heading the major departments of the hotel namely; Accounts, F&B Service, Front Office, Housekeeping, Kitchen, Maintenance and Security; 60% of the hotel workforce comprises of Mombasa locals 20% is made up of upcountry communities and the remaining 20% is made of others.
The hotel's main objective is to make sure that the guests' have experienced memorable stay so that they can be assured of a repeat visit.